If Milano was a cake, Porta Venezia's slice would be the tastier. The district where everybody feel welcomed. It goes  from Corso Buenos Aires to Corso Venezia up to San Babila square. It is one of the liveliest, multi-ethnical and ecletic disctricts in town. The place where different traditions from all over the world live together. Let's discover it together!
PORTA VENEZIA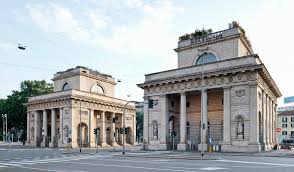 Originally "Porta Orientale" and "Porta Renza",  it was one of the doors to enter the town. It became "Porta Venezia" after the failed "second italian indipendence war" against Habsburg Empire in 1859, when Venice remained austrian.
The two toll-houses are still in place. Nowadays they host the history of bread, thanks to "Associazione Panificatori Pasticceri ed Affini di Milano Monza Brianza e Province" who restored them in modern times.
In Via San Gregorio (one of the street in Porta Venezia district) it is possible to see what remains of the ancient "Lazzaretto" where friars looked after and healed lepers during the pandemic of leprosy in 1630. It is quoted in Alessandro Manzoni's "The Betrothed"  (chap. XXXV) when Renzo enters in Milan through Porta Venezia to look for his beloved Lucia and find her there.
CORSO VENEZIA
It is one side of the famous "Fashion District" (Corso Venezia, Via Manzoni, Via della Spiga and Via Montenapoleone). The main features are the huge and historical buildings which in the past belonged to Milan aristocracy and bourgeoisie. Walking until the end of the street you arrive in San Babila square, home of fashion and finance.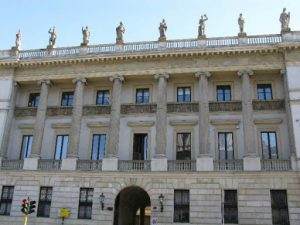 IL QUADRILATERO DEL SILENZIO
Via Serbelloni, Via Mozart, Via Cappuccini and Via Vivaio, all Corso Venezia's crossroads, compose the so-called "Silence District".  Unlike the famous "Fashion District" so full of people and activities, this part of town is immersed in peace and nature. To discover all the secrets of this little piece of Paradise, visit www.hotelfenice.it/quadrilatero-del-silenzio/!.